This post written by Punsala Navaratna for this blog.
Before we get into the comparison, are you struggling to get from an ok LSAT score to 170+? We've been there before, and we know exactly how to help. Check out our page on LSAT academic coaching to learn more. It's only $299/month!
If you're just starting out studying for the LSAT, you're probably at the stage where you've got to select the right prep strategy and resources for you. 
You might have a lot of questions but also a lot of decisions to make. Like – what's the best LSAT book out there? Should you opt for an in-class prep course or a self-guided one – or maybe even dabble in private tutoring? Or should you just take the plunge and go for hard-core self-studying? 
There's a myriad of LSAT prep books, apps, websites, courses out there that can make those decisions much more difficult to navigate. Luckily, we've picked and reviewed 15 of the best products and packages related to LSAT books, courses, and apps, so you have all the information you'll need to make the right decision.
Before we start: if you've read our article on how to get a high score on the LSAT, you'll know there's no silver bullet for LSAT prep. Whether a resource is the right choice for you depends on a number of factors, such as your learning style, budget – and most importantly – your effort.
That said – we've rounded up the best 15 LSAT products  for 2019 so you can decide for yourself what would ultimately be the best fit for you and your study goals.
Here's what ended up as our top picks for 2019:
The Best LSAT Prep Book: The LSAT Trainer by Mike Kim (Rating: 4.5/5)
The Best LSAT Prep Course: 7Sage Online LSAT Prep Course  (Rating: 4.5/5)
The Best LSAT Prep App: 21st Night (Rating: 4.25/5)
The Best LSAT Prep Books for 2019
A good LSAT book will form the foundation of your LSAT success. 
There are a few things you'll want to keep in mind when selecting the right prep book. Make sure the book consists of authentic LSAT questions, instead of made-up ones – so you're getting used to the style, difficulty, and formatting of the actual LSAT. You'll also want to see whether the book includes any full-length practice tests (if not, you'll have to purchase those). 
And finally, check whether the publisher has made any online resources available – such as extra practice questions or videos – which could potentially add to your study sessions.
Here are the top five LSAT books for 2019, reviewed!
1. The LSAT Process books by Trevor Klee
Price: $25 per book on Gumroad
The LSAT Process books are meant to act as supplements for the free Khan Academy course on the LSAT.
The author, Trevor Klee, says he wrote it especially for the ambitious LSAT learner who might not have the means to shell out thousands of dollars on expensive courses, but still wants a top-tier score.
The book covers fundamental strategies for each type of Logical Reasoning and Reading Comprehension question, along with every kind of logic game, plus 100+ authentic LSAT questions.
The good:
The book is written in a down-to-earth style, which might be good if you're trying to avoid dry, textbook-style writing.

At just $75, the book is vastly more affordable than other LSAT prep books.

The books provide the strategies that other 170+ scorers have used.
The not-so-good:
You'd still need to sign up for the free Khan Academy course, as prep tests are not included with the book.
Our rating: 4.5/5
True to Trevor Klee's word, if you're interested in an inexpensive series for self-study, the LSAT Process series is one to keep in mind. At just 200 pages, it's also concise enough to work through quickly on your LSAT journey. 
Beyond this, it could also be an excellent supplement (or even a viable replacement) to any LSAT prep course.
2. The PowerScore LSAT Bibles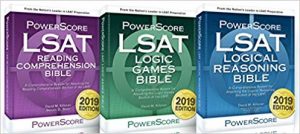 Price: $190 at Amazon for all three books
Often touted as the true 'bible' for every LSAT test-taker, the PowerScore series consists of three books covering each section of the LSAT: the Logic Games Bible, the Logical Reasoning Bible, and the Reading Comprehension Bible.
The good:
Like

The LSAT Trainer

, if you're self-studying, this would provide you with a rock-solid foundation of the fundamental concepts so you can really start off on the right foot.

The books are truly and uniquely comprehensive, covering the entire landscape of the LSAT: including strategy, actual LSAT questions, and super in-depth explanations.
The not-so-good:
If you prefer concise writing, you'd probably want to skip PowerScore. They're anything

but

concise! The writing can ramble on at times and some chapters are longer than they need to be.

If you're already pretty knowledgeable about the LSAT and what it entails, you might be better off purchasing prep tests for timed practice.
Our rating: 3.5/5
If you're looking for lots and lots (and lots!) of detail in your study material, so you're absolutely sure you're not leaving any stone unturned, PowerScore is it. It'll help you start from the ground up and familiarize yourself with the LSAT format, question types, and common mistakes. 
3. Manhattan Prep LSAT Strategy Guides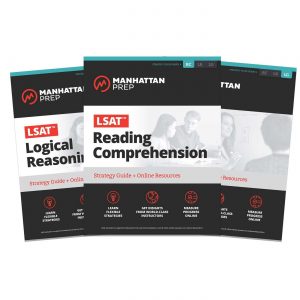 Price: $98 on Amazon for all three books
Like PowerScore, the Manhattan Prep Strategy Guides are split across three books to tackle each of the LSAT sections.
The good:
The books include lots of comprehensive material, including official LSAT practice questions. 

The methods and strategies taught are slightly more advanced than the PowerScore prep books. They seem to be targeting those who want to score towards the top of the LSAT range (e.g. beyond 160-165).

The material is more concise than PowerScore (even if it's only 500 pages less…we think it still counts!).
The not-so-good:
Clocking in at 1500 pages total, it's still pretty wordy. 

Like PowerScore, you'd still have to purchase copies of LSAT tests for a complete prep strategy.
Our rating: 3.75/5
Manhattan Prep has a slight edge over its rival PowerScore in our comparison, owing to a more compact, high-quality coverage whilst still being comprehensive. Plus, the books might be more suitable for an aspiring LSAT high-scorer.
4. Actual, Official LSAT PrepTests Series by LSAC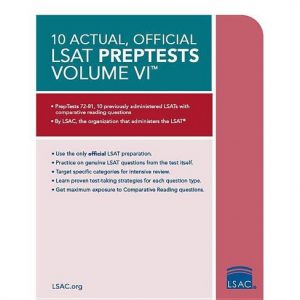 Price: $23-30 on Amazon 
We all know that doing full-length tests are the powerhouse of LSAT prep, so there's really no denying how essential these books are. Officially released by LSAC, each book contains bundles of 10 previously-administered LSAT tests for your practicing pleasure. 
The good:
You'd be practicing with 100% authentic LSAC material, so you don't have to worry about any surprises on your actual test.

Each book roughly averages at around $20, making them super affordable.

You also get an answer key and score conversion tables to track your performance and progress.
The not-so-good:
The books don't have any explanations, so you'll have to rely on another resource for that.

Not all books in the series will be equally helpful. The older books contain tests that are now outdated, and while they may be useful if you have additional prep time, you'd still want to focus on the most recently administered tests.
Our rating: 4/5
A helpful series for any LSAT test-taker, and a great accompaniment to your 'foundation' book. Make sure you're practicing under test conditions to make the most out of the series.
5. LSAT Unlocked 2018-2019 by Kaplan Test Prep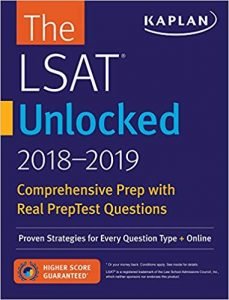 Price: $36 on Amazon 
Unlike PowerScore and Manhattan Prep, Kaplan's LSAT prep book is a 1000-page tome encompassing all sections of the LSAT, written in a fairly easy-to-understand style.
 The good:
There's an entire chapter devoted to the basic concepts of LSAT reasoning and formal logic.

You'll get access to one full-length practice test along with your purchase.

You can also get access to some of their live online workshops, conducted by Kaplan instructors.  
The not-so-good:
The writing, while engaging, can be long-winded at times – though if you're looking for a truly comprehensive, all-in-one guide to help you navigate the entire LSAT journey, you can't really complain. 
Our rating: 4/5
With LSAT Unlocked, you'll get a pretty good exposure to all the different types of questions you'll face in the LSAT along with super-comprehensive strategies and explanations. You're also getting a lot more content for the price, compared to PowerScore and Manhattan Prep. 
The Best LSAT Prep Courses for 2019
Given their cost, LSAT prep courses are definitely something you'd need to put a lot of thought into before investing. 
There are a ton of options out there for practically every budget and learning style, ranging from self-paced online courses, to in-person group classes and workshops, to (stunningly expensive) one-to-one private tutoring. 
Each course will have its own strengths, along with some not-so-obvious weaknesses. For example, if you're opting for an instructor-led course, there can be a wide variation in teaching styles and skills.
Wherever possible, try to sample as much as you can for free so you can get a feel of the content and course structure before you dive in.  
Another thing you might want to factor in is the level and kind of support you'll get, such as via email/chat convos or drop-in sessions. You'll want to cover your bases if you run into a tricky question or want to discuss a specific approach to a logic game, for example.
Read on to see our comparison of the 5 best LSAT prep courses, so you can make an informed decision about what could potentially be the winning one for you.
1. Princeton Review LSAT Test Prep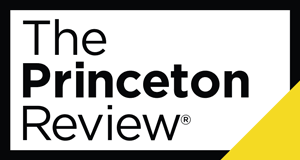 Price: $799 to  $4000 
Princeton Review offers four dynamic prep courses: Self-Paced (the cheapest at $799),  Fundamentals, Ultimate LiveOnline, and Private Tutoring (most expensive at roughly $4000 for 24 hours). 
The breadth of content you'll receive in each course is impressive. LSAT Ultimate is their most comprehensive option, with over 200 hours of instruction, including 84 hours of live instruction spread over 12 weeks. Their close match, the Fundamentals course, includes 30 hours with an expert instructor spread over 5-14 weeks, alongside more than 150 hours of extra videos and online study material.   
The good:
You get 4-6 full-length practice tests for Self-Paced,  Fundamentals, and Ultimate LiveOnline courses. What sets the latter two apart is they're proctored tests, so you'll get a great exposure to the actual test conditions and timed practice. 

With the exception of their Self-Paced course, you'll have access to instructor help outside of the classroom to go over any additional problem areas or questions.

All courses come sealed with the Princeton Review Guarantee – get a higher score or your money back!
The not-so-good:
The Self-Paced Online option seems expensive for what it offers – considering you'll have limited access to the study material (120 days) and there's no mention of any support resources if you'd like someone to help you out with a tricky topic or question.
Our rating: 3.5/5
Princeton Review's strength lies in their super comprehensive material as well as the number of proctored and/or diagnostic tests they offer, which is on the higher end compared to the other courses on our list. 
So if your study focus is full-on prep test practice but you still want access to quality explanations for reference or review, Princeton Review could be a good choice for you. 
2. Kaplan LSAT Prep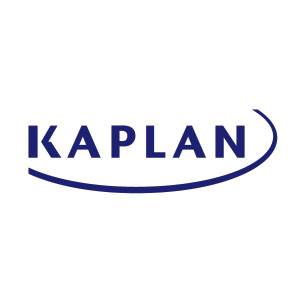 Price: $199 to $2450
Like Princeton Review, Kaplan offers a tailored selection of guaranteed courses for the LSAT, including in-person, online, and private tutoring options. 
Their Live Online and In-Person prep course starts at $1299 and $1399, respectively, both with 28 hours of instruction and three full-length, proctored tests. While this might not seem as much compared to the volume of material offered by Princeton Review, Kaplan has a few stand-out features worth mentioning. 
The good:
Their courses, including the self-paced option, come along with one-on-one coaching upgrades, which are great for that extra boost and personalized support.

You get access to Kaplan's LSAT Channel which contains a vast and frequently-updated selection of live workshop sessions and discussions on topics ranging from specific LSAT areas to law school admissions.

If you enroll in Kaplan's private tutoring option, they'll assess your background, learning style, and goals so that they can match you to your perfect tutor.

They have a self-paced course (priced at $199) on just mastering logic games. 

In July 2019, Kaplan will be introducing an 8-session course focused

exclusively

on the digital LSAT.
The not-so-good:
Their in-person prep instructors appear to be a bit of a gamble, with not all of them living up to students' expected standards of teaching.   
Our rating: 4/5
Kaplan LSAT Prep provides a wealth of targeted resources and support options for the serious learner – and if you're planning on taking the digital LSAT, Kaplan's the one to watch out for. 
3. Magoosh LSAT Prep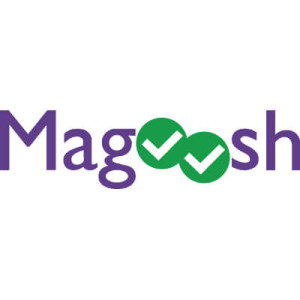 Price: $129 to $149 
Unlike the other companies on our prep course list, Magoosh simplifies your options by showing you just two paths to supposed LSAT success: a 3-month ($129) and a 12-month ($149) premium plan. 
For that price, it's easily one of the most affordable courses out there. Both luckily include a ton of content created by their team of experts: 600+ LSAT video explanations and lessons and 500+ real LSAT questions. 
You'll also get access to a tutoring team who'll support you via email.  
The good:
You can sign up for a 7-day free trial, which allows you to sample 16 LSAT lessons – a great way to see if their content is engaging enough for you.

They're far more affordable than the big-name brands, and their hours of content are definitely not lacking. 

They offer two guarantees: a 7-day money-back guarantee if you don't find the course helpful, and a score improvement guarantee (if you don't improve by at least 5 points).
The not-so-good:
They've included an additional 500+ practice questions created by their own team. As these were their old practice material before they upgraded to real LSAT questions, they probably wouldn't be as useful to you.

While they've advertised timed practice sessions, there's no proctored tests to give you a real taste of what the LSAT entails. 
Our rating: 3.5/5
Magoosh stands out because of their affordable and quality content which you can try before you buy, but you'll want to invest in additional full-length proctored tests for complete LSAT prep.
4. 7Sage Online LSAT Prep Course
Price: $179 to $749
7Sage is a rising name in the LSAT world, and their mission is to make top-quality LSAT education accessible to everyone. Their most popular resource? Probably their collection of video explanations for every logic game ever, made available for free. 
7Sage advertises on their page that this is the "most advanced LSAT course" out there. It comes in four options: LSAT Starter (the cheapest at $179), LSAT Premium, LSAT Ultimate, and LSAT Ultimate+ (the most expensive at $749). 
They all consist of more than 400 lessons, including more than 50 hours of video, a digital tester to prep you for the digital LSAT, and a personalized prep schedule. 
Where they differ (in addition to how long you'll get access to the material) is how many LSAT tests you'll get with accompanying video explanations (definitely one of their most useful features), and the difficulty of their problem sets.
The good:
The HD video content is obviously the standout feature of 7Sage. It's kind of like having your own private tutor – and an amazing resource if you're someone who would benefit from visual instruction. 

Owing to the range of video lessons, which include step-by-step video explanations for real LSAT tests (there's 72 fully explained tests in their Ultimate+ option!), 7Sage hands-down provides the best value for the price and is a top prep course for 2019. 

They offer a 14-day money back guarantee.
The not-so-good:
There are no in-class or live study options available.

It's safe to say if you don't like watching educational videos – you're not going to enjoy 7Sage instruction. It can become somewhat time-consuming going through video explanations each time you want to understand a question. 
Our rating: 4.5/5
If you can't afford a private tutor, comprehensive video lessons are the next best thing. Owing to their massive collection of video content, 7Sage is clearly the winner of our 2019 LSAT prep course list. 
If you're an independent learner and looking to tackle the LSAT by yourself, but in need of quality, easy-to-understand content to guide you, 7Sage will be an excellent resource for you.  
Pair it with their free proctor app, and you'll pretty much have all you need to survive the LSAT. 
5. Manhattan Prep LSAT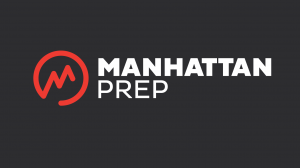 Price:  $375 to  $6750
Lastly, we have Manhattan Prep on our list. They have a few unique elements within their course structures, compared to Princeton Review and Kaplan, such as interactive video content and last-minute booster workshops. 
Their options range from their Complete Course (starting at $1399) to their on-demand, LSAT Interact course (starting at $375 for each section), to private tutoring ($225-$255/hour). 
The good:
Manhattan Prep prides themselves in keeping the size of their classes super small – which means as a student, you'll receive lots of individual attention. They're also led by 99th percentile instructors.

Their on-demand video lessons, LSAT Interact, are pretty unique, in that they adapt to your progress to in-set quizzes and problem sets.  If you prove to be weaker in a specific area, for example, the videos will transition to further in-depth lessons for targeted improvement. Also – the videos are stylishly shot with a lot of personality. 

They have a pretty useful 'CrunchTime' course option – these are online workshops conducted in the weeks leading up to a specific test day. You can use them to troubleshoot or reinforce LSAT tips and strategies right before you face the test.
The not-so-good:
Unlike the other prep courses on our list, Manhattan Prep doesn't offer a guarantee. Though, as of now, they're currently

running an offer

where you can sit in for an entire first class for free, with no payment info required.
Our rating: 4/5
Manhattan Prep may be a good choice for you if you want to benefit from their rigorous standards of live teaching, which provide the best bet for instructor and learning quality. 
LSAT Interact is also one of their more appealing options, especially if you want to combine the flexibility of an instructor at a self-guided pace (you can try it before you buy here). 
The Best LSAT Prep Apps for 2019
 An LSAT-targeted app can not only be a convenient way to access your study material, but a good one will also actually make your study sessions much more high-impact. 
Remember, successful studying for the LSAT is about executing study practices that train your brain and hone your critical thinking skills. It's not about taking lots of notes, remembering lots of stuff, or composing legal terms. 
There are a variety of LSAT prep apps out there, all of which approach LSAT study skills from slightly different angles. 
Here are the best LSAT apps for 2019, from our research!
1. LSATMax LSAT Prep (Web, iOS, Android)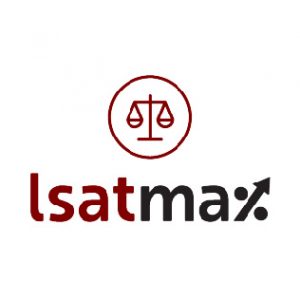 Price: Free to download, course price ranges from $749.99 – $949.99
LSATMax was created by a group of enthusiastic Harvard graduates who wanted to create something unique for LSAT prep. Their CEO, Mehran Ebadolahi, scored in the 140s initially before going on to bag a 174, which got him accepted into Harvard Law school.
Intrigued? LSATMax is actually more as a self-guided prep course than a practice app. It comes with more than 80 hours of video lessons, instructor help, full practice tests, and thousands of real LSAT questions.
The LSATMax Pro option ($749.99) is advertised as being ideal for students aiming for a score between 150 to mid-160s, while the LSATMax Premium ($949.99) advertised for those between mid-160s to 180. For $1249.99, you can even get an iPad along with the Premium course. 
The good:
Once you enroll, you get lifetime access, and are eligible for a 7-day as well as Higher Score Guarantee (although, watch out – if you purchase from the App Store, they won't refund you Apple's 30% commission).

The app analyzes your performance and gives you the option of practicing questions solely on areas that you're struggling with.

They have a 'start now, pay later' option – giving you full access to the course in return for a monthly payment plan (up to 12 months).

There's a free trial available, where you get to try out a few modules plus a full-length LSAT practice exam.
The not-so-good:
While they say they're affordable, their packages are actually comparable price-wise with a self-paced Kaplan ($799), Princeton Review ($799), or Manhattan Prep ($599). Also, if you go for their monthly payment plan, you're not eligible for a refund on what you've already paid.

The free option is probably not worth it because the content is so limited.
Our rating: 3.5/5
LSATMax could be a good choice if you're looking for a convenient, non-traditional prep course, but be prepared to pay comparable prices to the big name brands!
2. 21st Night (Web, accessible via mobile) 

Price: Free 7-day trial, $17/month thereafter
21st Night is a web app meant to be used as a practice tool especially for standardized tests, with its primary goal being to help you engage with your study material in a more productive way.
It was designed by Trevor Klee (aka the creator of this website), a 99th percentile LSAT tutor, to overcome what he saw as inefficient and ineffective study methods that test-takers often relied on. 
The way it works is like this: whenever you come across a challenging LSAT question, you capture it into the app, along with the answer or explanation. With rigorous and consistent practice using the app, you'll be able to fine-tune your approach to LSAT questions and your problem-solving will become more automatic.
The good:
The app allows you to capture questions easily no matter where they come from – whether it's a copy-and-paste from a website, a screenshot from a prep course, a photo of your textbook, or even a YouTube video explanation. This means it's great for organizing all your LSAT practice material in one place.

The app uses a spaced-repetition practice algorithm that promotes high-impact LSAT training. You'll be revisiting questions periodically depending on your performance, which'll allow you to maximize on your errors and also make sure you remember the correct approach. 

It offers the flexibility to choose for yourself which topics you want to practice on. If you'd like to focus on just sequencing logic games, for example, you can do so by filtering through

your flashcards by sub-category

.
The not-so-good:
The app doesn't come with any pre-set LSAT content, so you'll need to input questions and explanations yourself from a book or tutor.
Our rating: 4.25/5
Our top LSAT app for 2019, 21st Night is a flexible and fully-functional self-study app designed to help you personalize your practice content quickly and easily. It's great as a supplement to a prep course, but also amazing for independent learners who want to rely on a powerful practice app to get the most out of their self-study sessions.
3. Magoosh LSAT Flashcards (iOS, Android)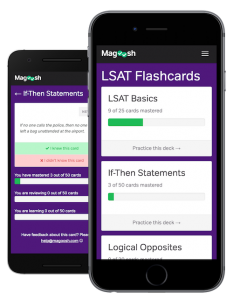 This Magoosh app contains pre-set flashcards, curated by their own team, covering almost 200 core concepts for the LSAT, including the basics, if-then statements, logical opposites, logic games, and transitional language. 
Like 21st Night, the app uses the spaced repetition technique, which means you'll be reviewing the easier cards less and less frequently, but enough to lodge them in your long-term memory. 
The good:
If you want a more convenient resource to help you study common LSAT concepts while commuting for example, it could be a worthwhile app to download.

Like 21st Night, Magoosh employs the spaced repetition technique, which means your review sessions could become much more efficient. 
The not-so-good:
They're pre-made flashcards, which means you might waste time reviewing concepts you already know, especially at the beginning.
Our rating: 2.5/5
For a free app, it sounds good, but we're not sure if it would really be a good investment of your time. It's probably a good way to practice the basic concepts of LSAT, but then again, these flashcards might not hold enough content to approach them comprehensively enough for a total beginner. 
You'd be better off customizing your content. If you're a beginning learner, use a book such as The LSAT Trainer or Kaplan Unlocked to go through the fundamentals. Then, work through problems, not flashcards. A strategy like this would help you master the LSAT more quickly and effectively. 
4. 7Sage LSAT Prep (iOS, Android) 

7Sage's app provides a multitude of features useful for any LSAT test-taker. For free, you get access to their entire collection of video explanations for logic games, a grader, plus a handy test proctor.
While you get the same content on their website, if you're someone who prefers video instruction over dry text, the improved accessibility to the logic game explanations via the app is probably worth it. 
The good:
The exam proctor is a fantastic way to acclimatize yourself to the LSAT testing environment while you do practice tests. 7Sage has included 13 proctor voices, LSAT-specific timings, instructions, and warnings, as well as virtual distractions to simulate things like random coughs and page flipping.

It's a convenient way to access the wealth of video explanations that 7Sage provides.
The not-so-good:
You can only access some of their features and content if you sign up for the 7Sage membership.
Our rating: 4/5
The video explanations for logic games are an added plus – but the proctor is the star of this app. 
Practice tests are essential to acing the LSAT, but you've got to make sure that they're timed and executed in exactly the same way as the actual test so that you train yourself to become familiar with how it's structured. We believe the 7Sage proctor will help you maximise what you get out of your practice sessions because it's the closest you'll get to the real thing – and for free. 
5. LSAT Trainer – NerdCoach (iOS)

Price: $9.99
An innovative app by NerdCoach, LSAT Trainer (not to be confused with the book The LSAT Trainer by Mike Kim) gamifies LSAT concepts so you can make your study sessions a little less boring. 
The app includes four games: 'Keyword Hunter', 'Pro-Form Hunter', 'Can't Jump This', and 'Question Types'.
The good:
The value of this app lies in its unique format. In a test like the LSAT where you really need to stretch your mind and approach your study in a non-traditional way, a video-game concept like this can help you because you'll be practicing and applying LSAT principles beyond your typical, traditional study materials.

The games are pretty short (a session is not more than a minute long) so you can use the app to boost your LSAT skills on-the-go.
The not-so-good:
The app should be more of an add-on to your LSAT prep than your core study resource – and it definitely isn't enough as a stand-alone study app.
Our rating: 3/5
The app can be a nice way to sprinkle in some additional practice of LSAT concepts in addition to your core prep course or book if you like the video game format. But it's definitely not an indispensable resource, and we're not too sure if it's the most effective way to spend your study time.  
***
Now that you've (hopefully) picked out your perfect LSAT prep resources, it's time to think about how best to use them. 
We can't understate the importance of approaching the LSAT with the proper mindset and study strategies if you're aiming for a high score. 
You might like to check out this article on our foolproof-strategy to getting a high score on the LSAT, which tackles common questions like what exactly the LSAT tests for, how to set your personal score goal, and how to quickly improve your logical reasoning and critical thinking skills.