Pass all the ARE Exams in 2 months with the Guide for the Overwhelmed.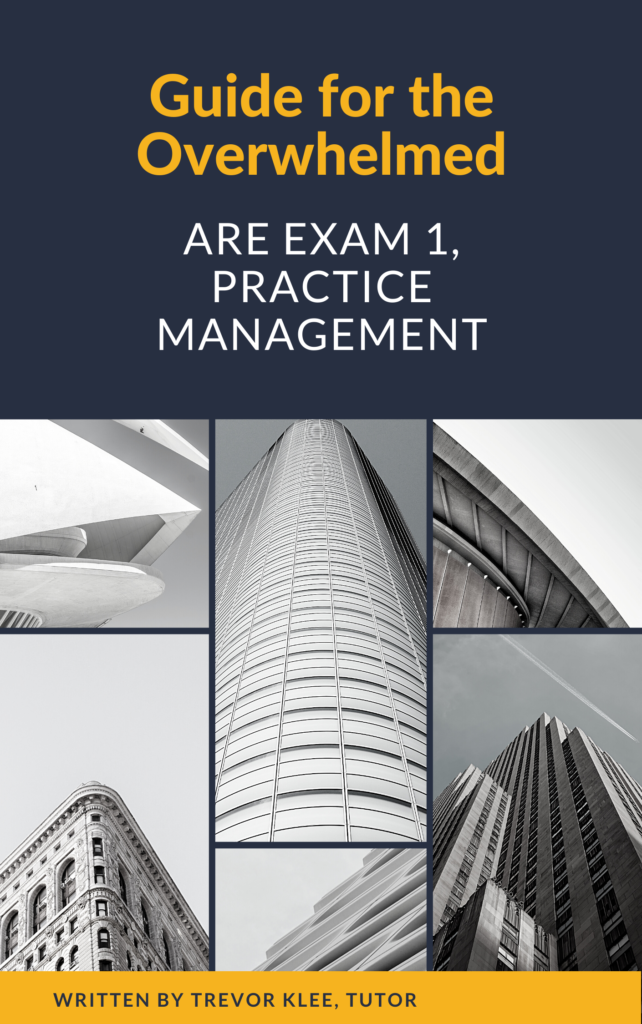 The Guide to the Overwhelmed series is your single most effective resource for the ARE.
I love how your guide is clearly formatted and easy to understand!

Maslin Mellick, architect
It tells you exactly what you need to memorize for each exam, exactly what you need to understand, and provides you practice problems with complete explanations for both.
Other ARE resources skew too general or too specific. They talk about what the authors are interested in, rather than what the exam tests. Some of them haven't even been updated since ARE 4.0!
The Guide to the Overwhelmed was built from the ground up in a different way. It was built to address exactly what's on the exam, and nothing else.
"I love the language in your guides. The affirmations make me feel like a pass is achievable."

Wandy Pascoal, architect
"I like how these guides are helpful, direct, and simple to follow."

Molly Clark, architecture student
"The way that different sections got broken down was very helpful, as well as what was needed to be memorized vs understood."

Ricardo Belliard, architect
This was done through exhaustive research not only of the NCARB's guidelines, but also by poring over dozens of post-exam reports from those who've taken it.
Interested in checking them out? They're available on Gumroad, with links below. Alternatively, click below to view a PDF of a sample section of each guide.